Protec Self Storage
Client: Protec Self Storage Inc.
Location: Abbotsford, BC
Scale: 116,250 sf
Project Stage: Completed 2019
This first phase of a two phase self-storage development in the City of Abbotsford fronts on a busy thoroughfare and promotes its business via a minimalist, elegant glazed façade showcasing its use to the street. The project was procured via a Design Build methodology. It is planned on a rigorous 5×5 modular grid resulting in significant utilization efficiency. Principal materials include concrete tilt panels, curtainwall, and profile metal cladding. The project is complete and leasing well.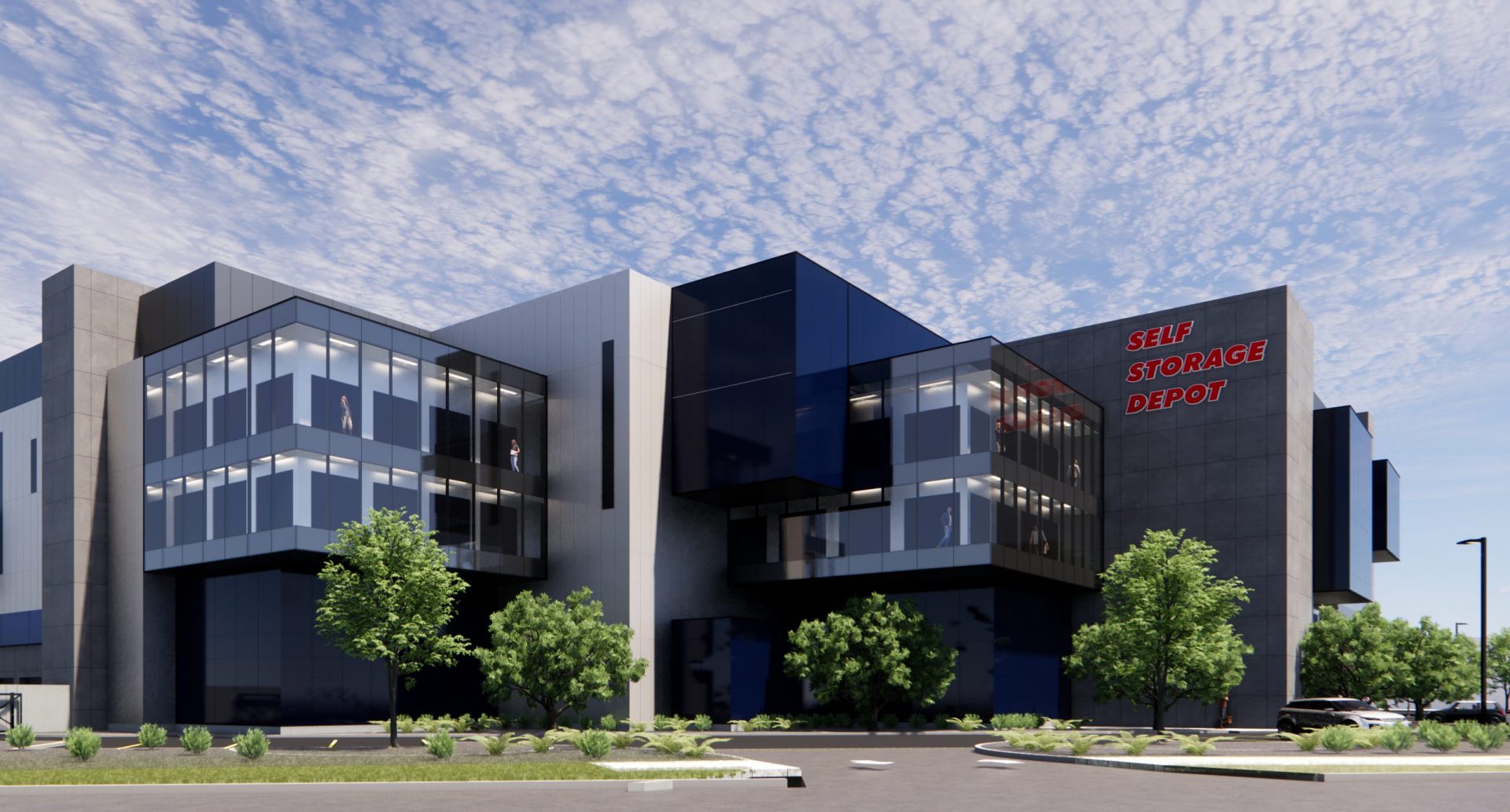 Mufford Self Storage Development
Client: AAA Self Storage Depo
Location: Langley, BC
Scale: 510,950 sf
Project Stage: Design
This project for the Self Storage Depot, designed with insulated precast panels, curtainwall, brick veneer towers and conventional steel structure, is a significant regional resource with nearly 500,000 sf in both phases of development. The high density of use resulting from a 5 storeys plus sub-grade utilization deploys an innovative circulation system for the loading areas which are internal along a one way directional route. This internal space is a two storey high utility area allowing for large vehicles and enclosing all of the loading bays internally, protected from the weather and away from the city streetscapes. This also maximizes the on-grade storage unit count to increase the value of the leasable space.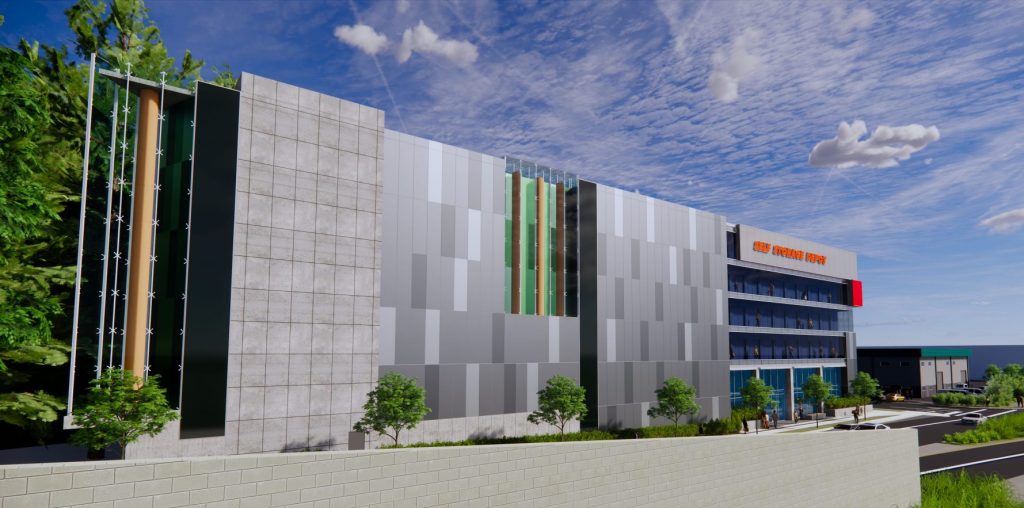 Kennard Self Storage
Client: AAA Self Storage Depot Inc.
Location: North Vancouver, BC
Scale: 300,000 sf
Project Stage: Design
This Self Storage Depot project is a ground breaking development with one of the highest density of any new built self-storage project in Canada. Currently planned to be 10 storeys tall in two phases developed vertically, this storage tower concentrates the use on the main level and allows an additional storage capacity below grade. The principal materials are curtainwall, spandrel glass, insulated precast paneling and exposed concrete. Various features on the principal elevations contribute to the cultural requirements at the City of North Vancouver.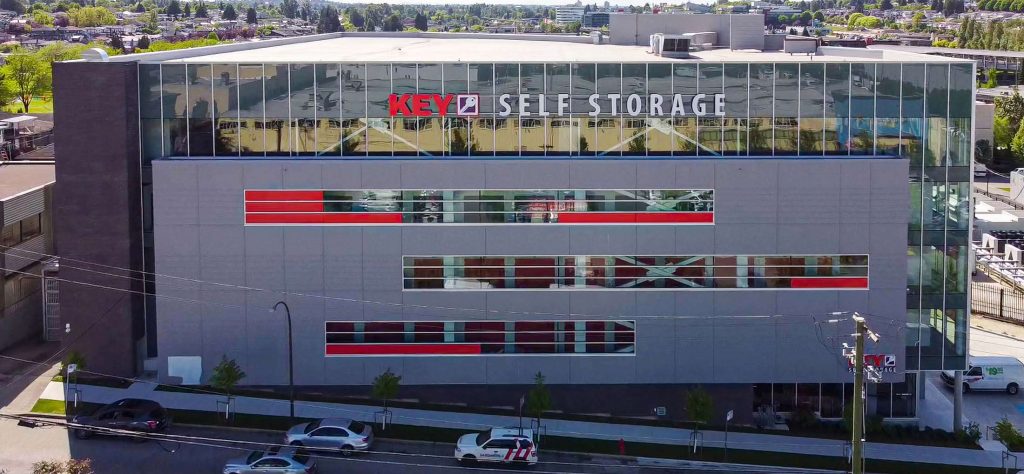 Key Self Storage
Client: Ed Bulley Investments Ltd.
Location: Vancouver, BC
Scale: 147,000 sf
Project Stage: Completed 2021
This five storey urban self-storage facility occupies and very compact land parcel and provides high visibility from a significant retail and industrial neighbourhood. This is an owner built project utilizing conventional steel and precast panel construction. Curtainwall is used to allow view into the building as part of the overall marketing strategy.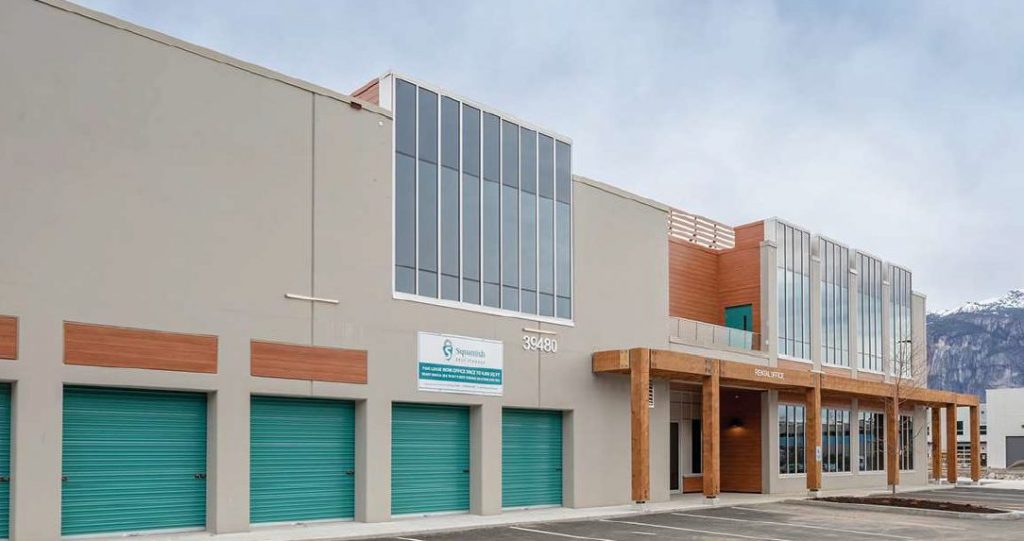 Squamish Self Storage
Client: Squamish Self Storage G.P. Inc.
Location: Squamish, BC
Scale: Phase 1: 100,000 sf, Phase 2: 95,000 sf
Project Stage: Phase 1 Complete 2020, Phase 2 under construction
This two phase development establishes an engaging and playful exterior design which is at once attractive and memorable making this self-storage facility a recognized destination in the town of Squamish and in the region. The warmth of wood grain combines with the strength, durability, and security of tilt panel construction.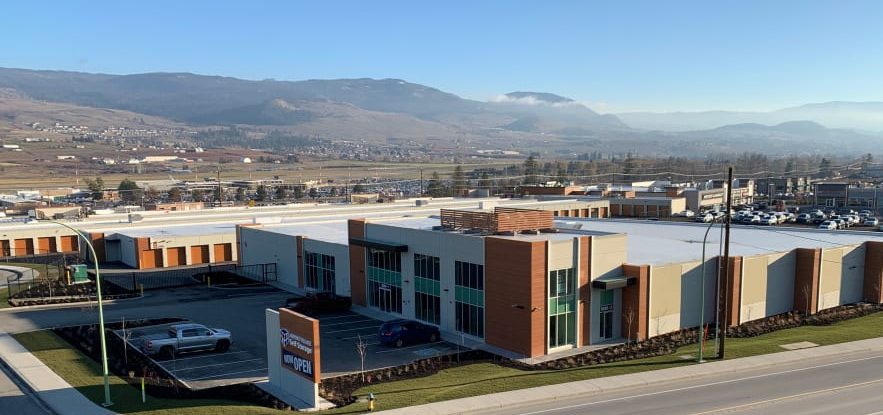 Kelowna Self Storage
Client: The Armstrong Land Corp.
Location: Kelowna, BC
Scale: 101,000 sf
Project Stage: Completed 2023
The Kelowna Self Storage project is a mini- storage development with a total of 10 buildings constructed in 2 phases. The buildings are single-storey concrete tilt-up buildings.

Lok n' Store Self Storage
Client: Lok n' Store Self Storage Ltd.
Location: Mission, BC
Scale: 63,000 sf
Project Stage: Completed 2020
This three storey storage facility in Mission, BC, provides a dual orientaion. One to the access street and the other to the regional highway artery on the other side. This tilt panel construction project utilizes a playful distribution of 'glass box' elements on the highway frontage making its use clearly visible from a significant distance.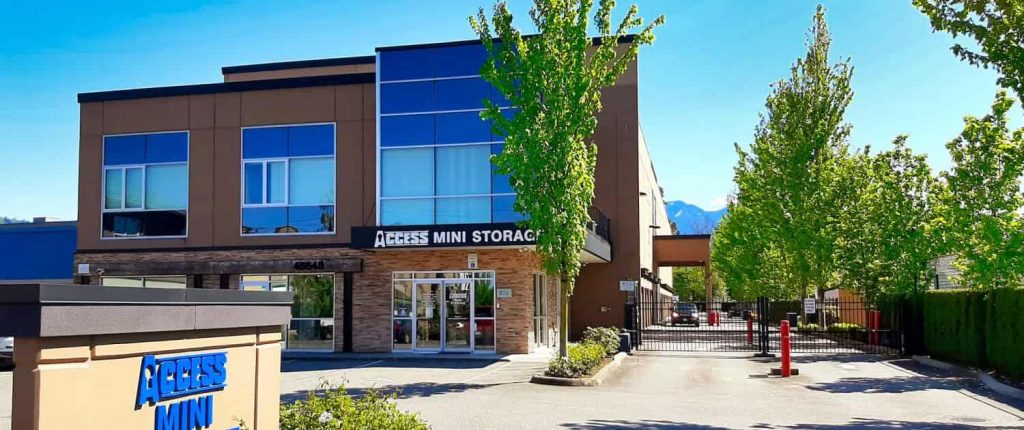 Access Mini Storage
Client: Access Mini Storage
Location: Chilliwack, BC
Scale: 56,000 sf
Project Stage: Completed 2020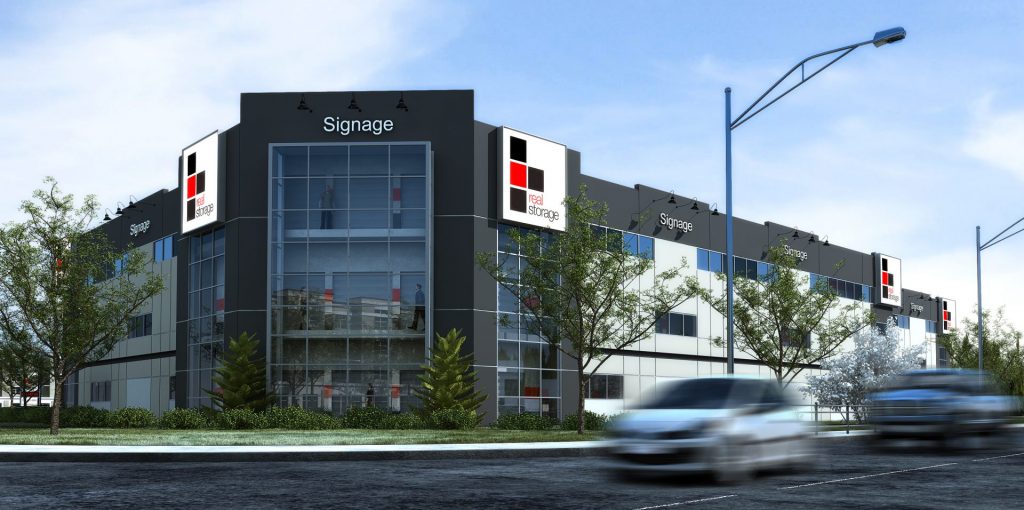 Trans Canada Self Storage
Client: Real Storage GP Inc.
Location: Abbotsford, BC
Scale: 128,000 sf
Project Stage: Completed 2010
Reach out to us today to learn how Krahn can help your Self Storage project succeed