Comprised of Krahn Engineering, KM Civil, KD Mechanical, KD Electrical, KL Tech, and KD Planning & Design, the Krahn Group is capable of collective coordination and integration among our various disciplines to ensure a smooth, efficient, and convenient process for our clients.
As a multi-disciplinary firm, we are able to practice practical design at every stage of the developmental and implementation process. Our in-house engineering and design disciplines within the Krahn family allow us to act as a single resource for all your development solutions.
We understand how to successfully move projects through the necessary approval stages, and we have a wealth of experience in dealing with the various agencies and governing bodies involved in the process.
Our goal has always been to provide our clients with superior results and to deliver trusted design insights. We work with the industry's best and brightest engineers, designers, technicians, and project managers to be able to do just that.
Architectural & Design Services
Architectural Design

Landscape Architecture

Specialty Services

Structural Engineering

Mechanical Engineering

Electrical Engineering

Civil Engineering

Krahn is distinguished in the industry as a leading, multi-disciplinary firm that prioritizes client relationships. 
As a multi-faceted company, our leadership team is comprised of a diverse range of passionate professionals with extensive industry experience.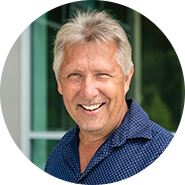 David R. Krahn, P.Eng.
Founder & Chairman
David is an industry veteran with over 35 years of experience as a Professional Engineer registered across Canada. He established Krahn Engineering in 1984 after studying civil and structural engineering at Lakehead University and BCIT. Over the past three decades, he has expanded the business to a cross-disciplinary Krahn Group of Companies with a broad client base across Canada. His expertise extends to construction of steel, concrete, tilt-up, cast in place and other structures. With a strong educational background, and experience in construction, David brings a practical, hands-on approach to projects; and his good understanding of structural, mechanical, electrical and civil design, its basic systems, and its relation to cost allow him to apply the most innovative, effective solutions to all aspects of the building process.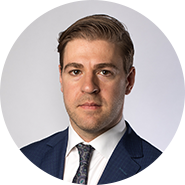 Gino S. Bit
President & CEO
As the President & CEO, Gino develops the corporate strategy for Krahn Group and provides the company with overall direction, leadership and growth. With 20 years of industry experience behind him, he works confidently and diligently towards the success of all projects by ensuring that Krahn has the proper systems, controls, procedures, and reporting in place. Gino has established many strong relationships in the Commercial Real Estate industry, Construction community, and Development community which has led to extensive experience.
Gino is also actively involved in the community as an industry leader. He is the Past-President for NAIOP Edmonton (Development and Commercial Real Estate Association) and was awarded with the Outstanding Achievement In Membership Growth at the Chapter Merit Awards in 2016. He has sat on the Business Recruitment committee and the Downtown Business Association Board, as well as on the Advisory Committee for the Edmonton Real Estate Forum. Gino has also previously sat on the Boards for the Canadian Mental Health Association and the Canadian Athletic Club.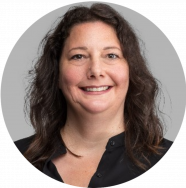 Tanya Kalashnikov
VP of Finance
Tanya is a Chartered Professional Accountant with over 20 years of experience working for growing entrepreneurs in development, restaurant, travel, and furniture industries. Originally from southern Alberta, Tanya moved to Vancouver after university to article with Deloittes and never left, loving the weather – even the rain! Tanya specializes in improving processes to help set companies up for growth. She and her team are focused on reporting and systems. Tanya lives with her husband, two kids, cat, and dog in North Vancouver and loves food, gardening, and entertainment. In her spare time, she can be seen hiking the trails of the North Shore with her big dog Lola.
Michelle Cumine
Human Resource Manager
Michelle provides an extensive background in Leadership Development, Learning and HRBP skills, including experience in employee recruitment and retention, staff development, mediation, conflict resolution, benefits and compensation, HR records management, HR policies development and legal compliance.

Think Like A Developer
Our goal is to create impactful spaces for clients that function exactly as they should. When our clients bring us a design problem to solve, we respond with innovative solutions that build trust and add value to their bottom line.

Practical Experience
Many of our skilled professionals obtained practical experience throughout a variety of industries prior to practicing engineering and design, giving them an inherent understanding of practical, common-sense factors.

Diversity of Disciplines
Each of our disciplines has a different focus and provides excellent value individually, but also have the ability to work in tandem for a singular goal: to create long-term value for our clients by providing customer-centered services under one roof through every phase of a project.

Commitment to Quality
Our unwavering commitment to the development of Building Information Modeling (BIM) to the highest levels has been utilized by other consultants in the coordination of our projects. We are able to identify issues and outline a risk management strategy to ensure exceptional quality for our clients. 

Collaborative Mentorship
Our principals are actively involved in the business. We are consistently educating, training, and mentoring our staff to consider and incorporate engineering and design details that impact the overall scope, empowering our team to expand their problem-solving skills with every project.
We are proud of our teams' ability to communicate effectively with designers, engineers, clients, and the numerous authorities having jurisdiction—ensuring our projects work as a whole. We focus on the successful completion of the project and are able to achieve this through our single integrated design approach.
Throughout every project, we listen closely to the needs and wants of our clients, we design spaces with sustainable and innovative solutions, and we deliver quality results that enhance the communities in which these spaces reside for years to come.
Grow Your Career at Krahn
Learn more about opportunities to join the team at Krahn and grow your career!