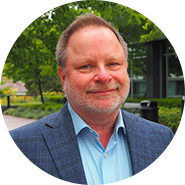 Doug Birch, P.Eng., Struct.Eng., MIStructE
Principal
After graduating from the University of British Columbia in 1985 with a Bachelor of Applied Science Degree (Civil) specializing in structural engineering, Doug worked with Stelco Canada doing Structural Steel Design, subsequently moving onto the nuclear power industry with Stone and Webster Canada. In 1987, Doug joined Krahn Engineering to provide structural engineering services to our clients through our Vancouver office. Throughout his career, Doug has focused on institutional and specialized heavy industrial work. Doug is a Registered Professional Engineer in British Columbia, Alberta, Yukon, Northwest Territories, Nunavut, and Ontario.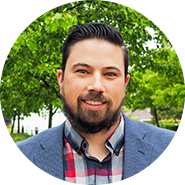 Michael Halliday, P.Eng.
Structural Engineer
Graduating from Lakehead University (Ontario) in 2007 with a Bachelor in Engineering, Michael joined Krahn Engineering in 2008.  He provides structural engineering services to clients through our Vancouver office, specializing in institutional, commercial, multi-family residential, recreational, and medium industrial projects.  He has a strong knowledge of Building Information Modeling (BIM) using Autodesk Revit and is an experienced user of several design and analysis software suites, including Etabs, SAP 2000, and SAFE.  Michael is a registered Professional Engineer in British Columbia, Saskatchewan, and Manitoba.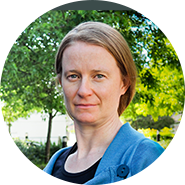 Gráinne Warren, P.Eng., MIStructE
Structural Engineer, Team Lead
Gráinne is the Structural Team Lead in the Vancouver office and a Senior Structural Engineer with over 17 years of structural experience in Canada and internationally. Gráinne joined Krahn engineering in 2011 and has been responsible for the structural design of various unique and challenging projects across Canada. She has a deep understanding of various different building materials such as wood, concrete and structural steel.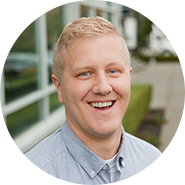 Geoff Krahn, P.Eng., MBA
Structural Engineer, Team Lead
Geoff grew up working on, and building, various Krahn Group projects and officially joined in 2009. His hands-on experience has been invaluable in his engineering career and allows him to bring practical and economic solutions to many challenging situations. Using his strong leadership skills, problem-solving skills, and fresh perspectives, he has led the design and construction of various successful projects including custom houses, mixed-use buildings, commercial buildings, industrial tilt-up and pre-cast buildings. He has experience in a wide range of construction types, such as structural steel, concrete, wood frame, heavy timber, and precast buildings.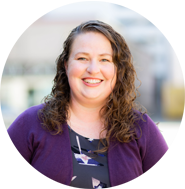 Paige Cline, P.Eng.
Structural Engineering Manager
With 15 years of experience in structural design and project management, Paige leads Krahn's Structural team in Alberta as Structural Engineering Manager. As a member of our management team, she pursues new projects and client relationships while maintaining close involvement in projects, providing mentorship, guidance, and direction to her team throughout a project. Relied upon for her expertise in quality assurance and design prowess by clients, Paige is known for her hands-on approach throughout the design process, and her tireless pursuit of excellence.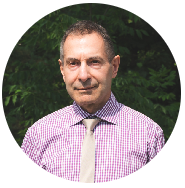 Walid Salman P.Eng., Struct. Eng.
Principal
Walid brings over 20 years of experience to manage the structural engineering discipline out of Krahn's Toronto office. His experience includes overseeing structural design and construction of steel, concrete, and tilt-up structures for industrial, commercial, retail, and institutional buildings. A graduate of the American University of Beirut and the University of Toronto, Walid has a depth of knowledge and vast experience delivering structural solutions for the most complex projects. Walid is a licensed Structural Engineer in Alberta, BC, Washington state, and a number of other Canadian provinces/territories and US states.
Over the years, we have built and fostered strong relationships with clients and contractors throughout the regions we serve, with the goal of providing cost-effective designs.
We offer an extensive range of services across a variety of projects using a wealth of shared experience among our teams in the design of concrete tilt-up and precast building, residential wood-frame apartment buildings and townhomes, and structural steel frame commercial buildings. 
Our team takes a proactive approach to design solutions to avoid major redesigns or costly changes for our clients. We draw on the experience of a diverse group of engineers who have worked in various locations around the world on a variety of projects.

DIVERSE EXPERIENCE
We bring a wide range of past project experience to every new project for well-rounded support

VALUABLE INSIGHTS
Timely advice to help you make informed decisions regarding your project

COST-EFFECTIVE SUPPORT
Eliminate waste by harnessing our team's expertise to help you cut costs and reduce unnecessary resources

PROACTIVE PROCESS
Our design process is tailored to identify issues before they arise to help keep your project on track

DOCUMENT REVIEWS
Our team ensures you'll never miss important paperwork or critical details throughout your project

QUALITY RESULTS
Spaces that make efficient use of resources
Reach out to us today to learn how Krahn can help your project succeed