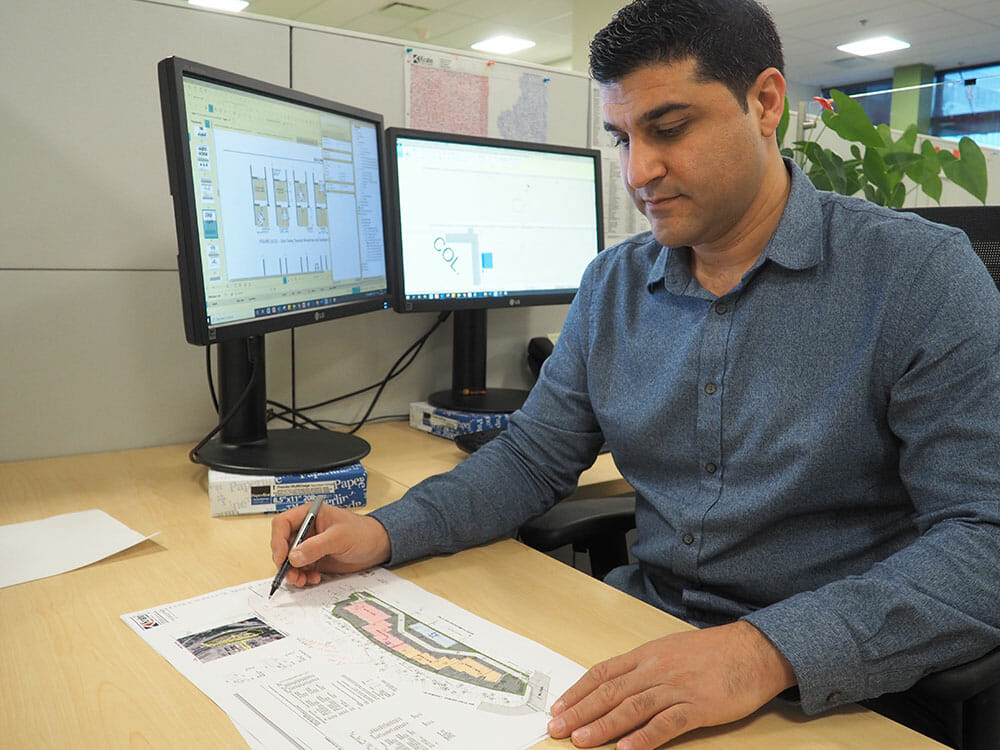 The Krahn Group is proud of the depth and breadth of experience shared throughout our organization. Over the years, our multi-disciplinary approach has allowed us to more effectively support and manage a range of projects.
Our success is best demonstrated by the longevity of our employees' careers within our teams and the growth they have experienced. Krahn provides the advantage of working within a multi-disciplinary model that enables our staff to enhance their experience through a wide variety of project partnerships.
Through this approach, our employees are able to further develop their industry knowledge and expand their professional experience. Our robust portfolio of projects provides increasingly unique and interesting challenges that spark cost-effective, innovative solutions from a diverse group of talented individuals, just like you.
Mentorship is a top priority in our culture. We believe in nurturing and leading individuals of different experience levels to help them succeed, and empowering them to bring their best selves to their work every day to complement their engineering and design expertise.
We believe in continuous professional development for our staff to become leaders within our organization and within their industry, as a whole, by offering them rewarding career opportunities within Krahn as we continue to grow.
We also recognize that our team are human beings that need to rest and recharge in order to do their best work and maintain a healthy work-life balance. Throughout the year, we encourage time off and host a number of team-building events to celebrate our employees for their hard work which allows them to get to know one another, building relationships among team members that foster trust, creativity, and a supportive environment both in and out of the workplace.
We aim to ensure our employees are mentally, physically, and financially healthy. We fulfill our goal by regularly assessing our total compensation package and aligning our benefits plan to suit our employees' needs.
We are proud of our employees and want to recognize their efforts on a frequent basis. Our policies promote rewarding our employees in meaningful ways, here are a few we use to show our appreciation; team and individual rewards, employee referral program, life event celebrations, and more!
Building a career does not happen quickly. While our diverse projects, disciplines, and colleagues provide a strong platform to learn through experience, we want to give more. We provide opportunities to help our employees grow their competencies and skills through professional development policies, mentorship programs, performance reviews, student programs and more!
At Krahn, we seek to create and sustain a vibrant culture for our team. We provide a work environment that is safe, healthy, inclusive, and professional—allowing our employees to relax and socialize as a group and build trusting relationships.
Click below to learn more about our current job opportunities available
at the Krahn Group of Companies
*Please note: Candidates will only be contacted from an email associated with krahn.com or bamboohr.com*
We impact the landscape around us and know what it takes to ensure that our project work complements its background, beauty, and strengths.
Our employees are no different: they are a priority we invest in. As an organization, we create a positive work environment for our employees to achieve their goals. From company BBQs to competitive benefits, we offer strong value and amazing rewards for our team—take a look.