The Krahn Group of Companies offers a wide range of support with specialty builds and requirements with project portfolios spanning multiple disciplines, sectors, and scopes, including cold storage and distribution facilities. From addressing supply chain issues with on-site storage facilities to alleviateing hiccups associated with gaining permits and submitting proposals, our team is happy to utilize our experience working with multiple clients, project teams, contractors, and municipalities to assist you with:
Project Management
Development Assist
Design Leadership
Contractor Coordination
Interjurisdictional Agreements, Approvals and Negotiations

Zoning + Development Analysis

Land Use Planning and Amendments
Signage Design Criteria
Fee Proposal Input
Design Parameters
Permit Procurements, and more.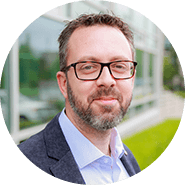 Curtis Gray, C.Tech
Director of Technical Design, KL Tech Engineering
Curtis brings nearly two decades of experience in project management and technical direction on a variety of engineering and design projects throughout Western Canada. His previous roles have included Structural Design Technologist at TRL & Associates. Curtis holds a C.Tech designation from the ASTTBC.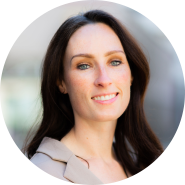 Leah Kinsella
Development Manager, Krahn Engineering
Leah brings years of experience from an Architectural Technologist, and Project + Development Coordinator to her role as Development Manager to the Krahn Group. Her diverse project background includes land use and development processes, commercial, shopping centers, industrial, agricultural, multi-family, and tenant improvements. Pursuing her passion for continuous learning, Leah is currently taking the Applied Land Use Diploma program at the University of Alberta.
KL Tech Engineering Ltd. (KLT) and Krahn Group of Companies work in tandem to provide comprehensive specialty services for clients who require additional support Canada-wide. With offices in Alberta, BC, and Ontario, our team specializes in solutions with a dedicated focus on the development and design of food processing, cold storage, and distribution facilities.
The Krahn Group takes our commitment to quality and results seriously, and strives to identify any additional scope of work that might be required throughout a project and beyond to be able to provide practical insights on potential next steps to keep your project moving forward smoothly. From the first stages of development to completion, we're here to offer the support you can depend on including honest assessments of ideas, suggestions, and designs–often acting as a liaison in follow-ups, negotiations, and project milestone reviews.

THOROUGH PLANNING
Our established, time-tested process enables us to provide a precise scope of services from the start

COST-EFFECTIVE
Save time and resources by knowing our team has every detail of your project's unique needs covered

RISK MANAGEMENT
Industry insights you can trust from a team that can help you avoid pitfalls and skillfully manage project issues

HONEST ASSESSMENTS
We'll tell you when something isn't working, then work with you to design a better way forward

UNIQUE SOLUTIONS
We work alongside our clients and project teams to build better spaces by providing innovative solutions for each unique project

VALUABLE INSIGHTS
Ongoing feedback that helps you make timely decisions to support your business growth
Associations and Affiliations
Edmonton Construction Association (ECA)
Commercial Real Estate Development Association (NAIOP)
Young Builders Group (YGB)
Building Owners and Management Association (BOMA)
Applied Science Technologists & Technicians of BC (ASTTBC)
Canadian Self Storage Association (CSSA)
Reach out to us today to learn how Krahn can help your project succeed